Personal Growth
Quarter 2:
Over this section of Health Insurance I have grown in the understanding of probabilities. Along, with a better understanding of the real world problems with our Health insurance plans. How difficult it to make it a fair plan for each citizen. I understood most of this section but, I would still like to improve on finding the total cost that insurance would have to pay yearly to cover the cost of someone treatment. Over this Health Care section was simple and interactive but yet educational.

​Quarter 1:
My personality growth with math has improved. It has been mainly impacted by the teacher. She has explained most things in a simple way, given us plenty of time in class to do our work, and she is helpful when we don't understand. Her attitude also helps, I have yet to see her in a bad mood.
Powered by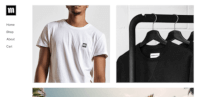 Create your own unique website with customizable templates.