Self Reflection
After being in this program I learned new things about myself. One of the most important thing that i learned was that I wasn't seeing all the possible jobs there are and how there is a job for everyone and everything. Behind every product, merchandise, or specific part there was some one who made them; or made the machines that create the product. A time when I was really passionate about a job was when we visited Honey Ville. Just to be able to see how they handle the honey and process it to make it into something new like a Barbecue sauce, or a flavored jam mixed with honey. At the time I thought that that could be a fun job for just something that I could be interested in.
My top career path right now is a Vet. I am absolutely in love with all animals...besides geese and hairless cats. My second career path that I am interested as of now is becoming and astronomer. And my third path is a marine biologist.
Career Cluster Survey Results
| | |
| --- | --- |
| My top three Career Cluster results were Health Science, Arts, Audio/Video and Communications and lastly Education and Training. I relate to Health Science the most because I have always wanted to be a ​Vet. The results aren't very accurate to me, I'm glad that my top one was Health Science but the other two I really don't relate to on a deep personal level. I can imagine myself doing these jobs but not as clearly as a Veterinarian. After taking this survey it did confirm for me that being under the Health Science would be a good choice for me in the future. | |
Powered by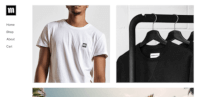 Create your own unique website with customizable templates.